Topricin Classic 4 oz. Jars, as well as Topricin Classic and Foot Relief 2 oz. Tubes are on sale at Fresh Thyme Farmers Market until January 31st, 2019!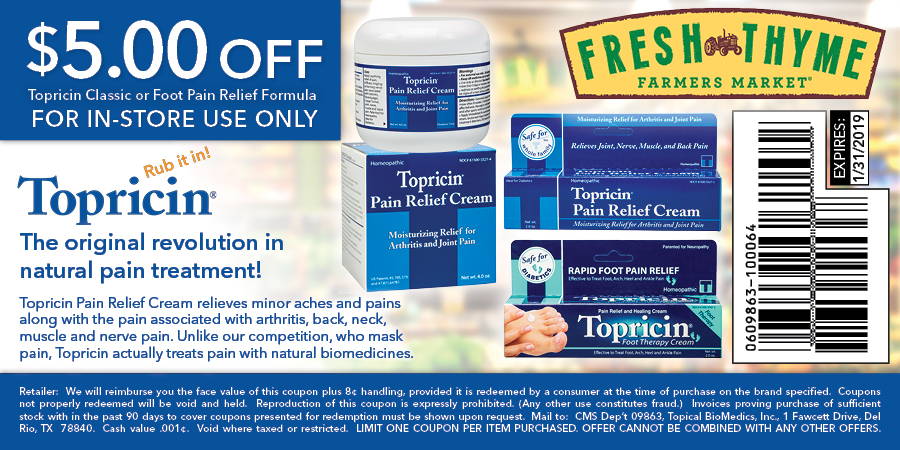 Topricin Pain Relief Cream targets the underlying inflammation that is causing your specific pain. Topricin doesn't mask pain, it actually provides real, quantifiable, pain relief. Topricin Pain Relief Cream is an evolution in pain management that might just change your life for the better. Though results may vary, we believe Topricin Pain Relief Cream is exactly the right product for you.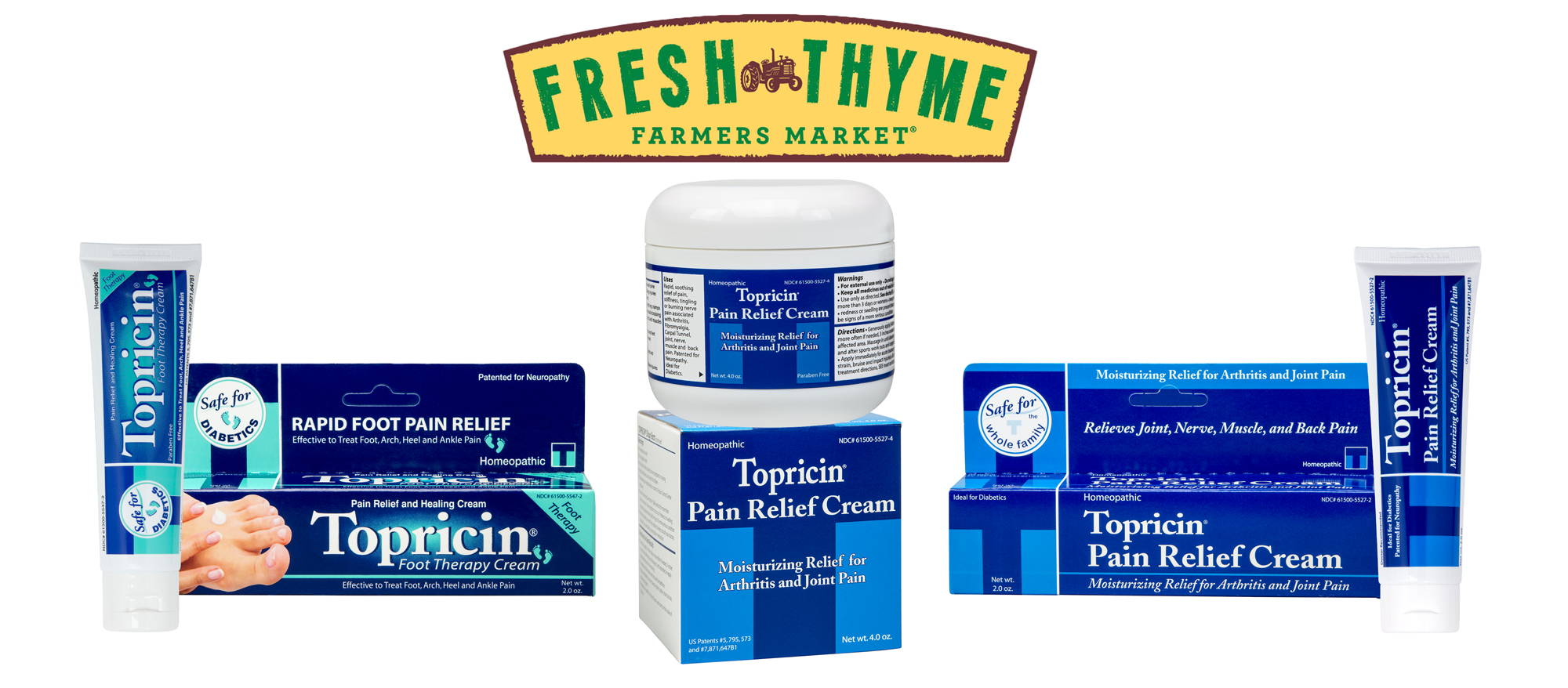 Use our store locator to find Topricin at Fresh Thyme.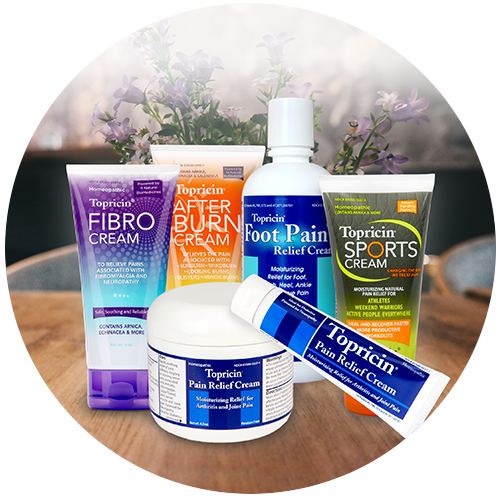 All Topricin pain relief products start with a natural, coconut based moisturizing cream. Then we add a specifically tailored blend of healing biomedicines to address your specific pain.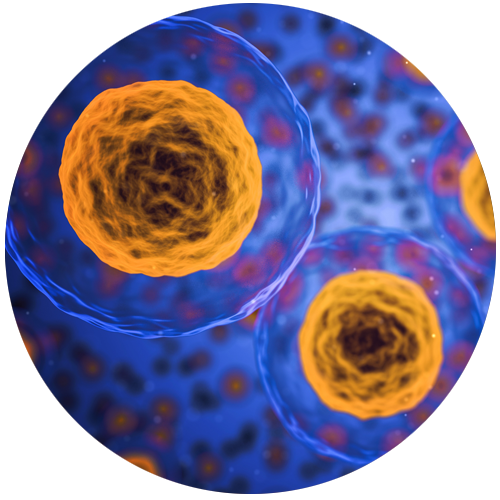 Soothing, moisturizing cream pairs with invigorating natural medicines penetrate the skin and invigorate microcirculation - the body's delivery system for healing.